Mundaring will be bursting with a day of action, history and natural wonders when the What On Earth Open Day plants the seed of creativity in the town centre.
Community groups, artists and businesses from across WA have come together to showcase their botanical passion, with a plethora of plant sales, interactive art activities, natural dyeing demonstrations, environmental displays and more.
The Mundaring Arts Centre, Hall, Sculpture Park and surrounds will be 'blossoming' with a cross-pollination of hands on activities, food, displays, talks and locally crafted things to buy. Soak up the atmosphere and get your hands dirty!
Sun 29 Sep | 10am - 3pm | Suitable for all ages
FREE
Would you like to present your botanically inspired product as part of the Open Day markets?
As part of the floral festivities the Mundaring Rotary Club will be coordinating a market on Nichol Street from 10am -3pm featuring an array of botanically inspired products for sale such as native seeds, flowers and potted plants, bees wax products, as well as floral related soaps, beauty products, foods, fashion and artwork.
Artist Talk with Susie Vickery
Susie Vickery has worked for over two decades as a costumier for theatre in Australia and the UK. Her embroidered animations, automata and textile pieces are inspired by her community engagement and development work. For Peregrinations of a Citizen Botanist Vickery has worked with a range of collaborators including installation artist Nathan Crotty, natural dye and print artists Holly Story and Penny Jewell, Milliner Susi Rigg as well as Langford Aboriginal Association's Yarning and Sewing Group. Learn more about the project and Susie's arts practice as she guides you around the installation.
12pm - 1pm (FULLY BOOKED)
or 1.45pm - 2:45pm | Suitable for adults
FREE | Bookings essential
Mundaring Arts Centre Gallery 1
The Embroiders' Guild of Western Australia invite you to see an exquisite showcase of flora inspired textiles. Drop in for a short textile conservation talk at 10.30am or 2.30pm, notes supplied.
10am - 3pm | Display
10.30am & 2.30pm | Talks
FREE
Mundaring Hall
Join artist Mary Ann Dawson, learn the ancient art of paper making and create your own wildflower paper from recycled and collected materials.
10am - 3pm
FREE
Mundaring Sculpture Park
Visit the Sogestsu Ikebana and Gould League displays in the Mundaring Lesser Hall. Discover the fine art of flower arranging, science education and wildlife protection whilst unleashing your creative flair. Grab an easel and have a go drawing the floral installation or one of the live invertebrates (phasmids, scorpions and trapdoor spiders) from the Gould League. With a range of art materials provided, you're free to draw a blooming masterpiece
10am - 3pm
FREE
Explored the centre of town? Take a short trek through the Mundaring Sculpture Park and visit Craigie House to see the botanically inspired displays and activities. Learn the lost skills of leadlight, woodcraft, upholstery, basketry and much more with the members of Mundaring Sharing. Drop by, purchase a boomerang bag and then stuff it full of handcrafted goodies.
10am - 3pm
FREE
Craigie House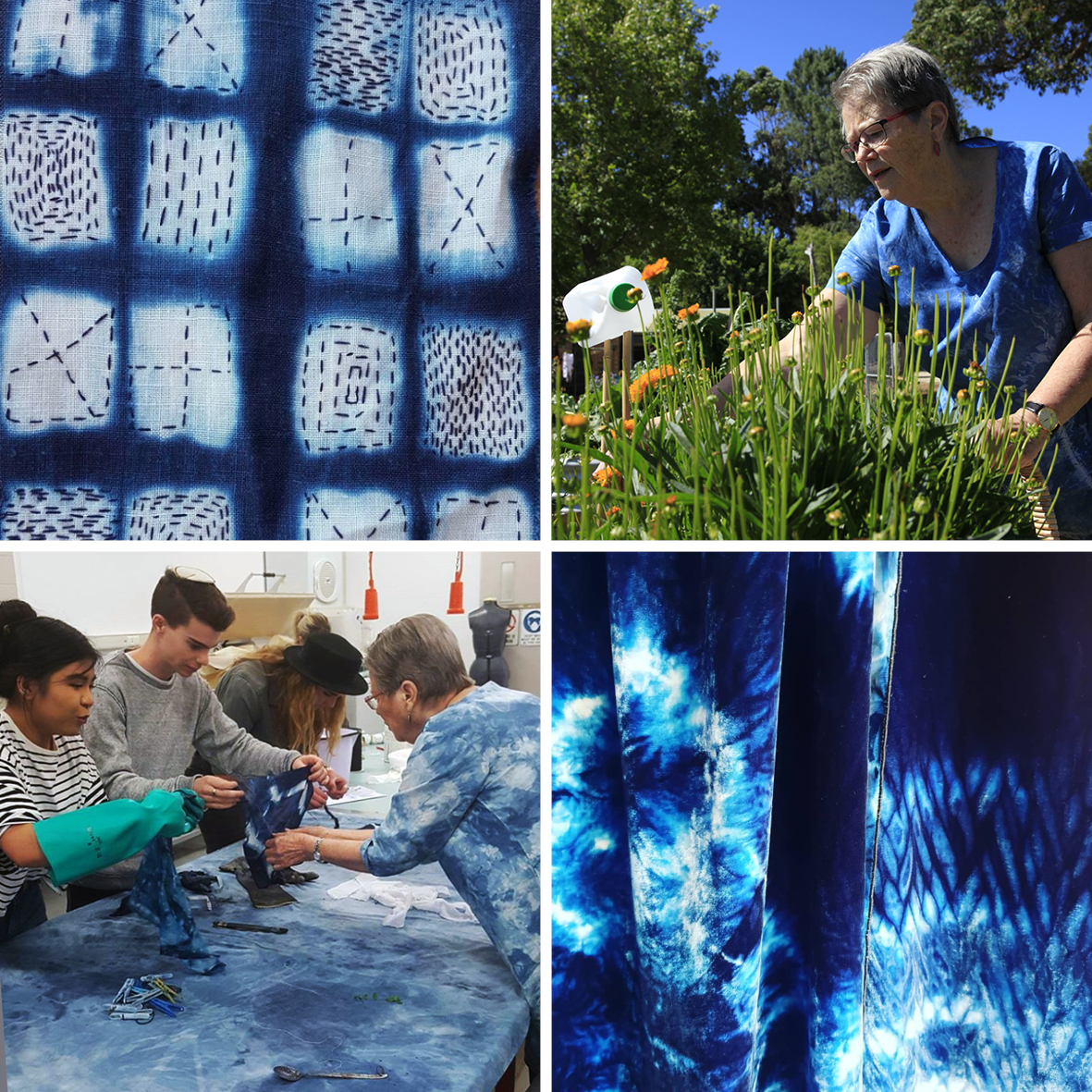 Transform materials from the earth into your own unique textile fabric in this 2 hour workshop with textile artist Trudi Pollard. Trudi will prepare a natural indigo fermenting vat using fruit and earth minerals in an eco-friendly way then show you how to transform a homespun cotton fat quarter into a special textile using Shibori techniques. More info >
1pm - 3pm
Suitable for 12+ yrs
$44 | $40 Members Materials supplied
Mundaring Sculpture Park
Enjoy a performance by Bollywood Bandwagon; a proud and colourful display of Indian culture brought to you by dancers who embody true Bollywood spirit.
11am | FREE
The Hall is the place to bee
The Mundaring Hall will be bursting with community group and business displays, artisan demonstrations, interactive art activities, food and locally crafted things to buy.
Bee amazed by the diversity of botanically inspired displays, with offerings from Sogetsu Ikebana, Embroiders Guild of WA, EMRC, Nearer to Nature, Boffins Books, Katharine Susannah Prichard Writer's Centre, Mundaring and Hills Historical Society, the Shire of Mundaring, Zanthorrea Nursery, Printmakers Association of WA, Mundaring Men's Shed, Lost Mundaring, The Gould League, White Peacock Studios, Kathlyne's Café and more!
10am - 3pm
FREE
Mundaring Hall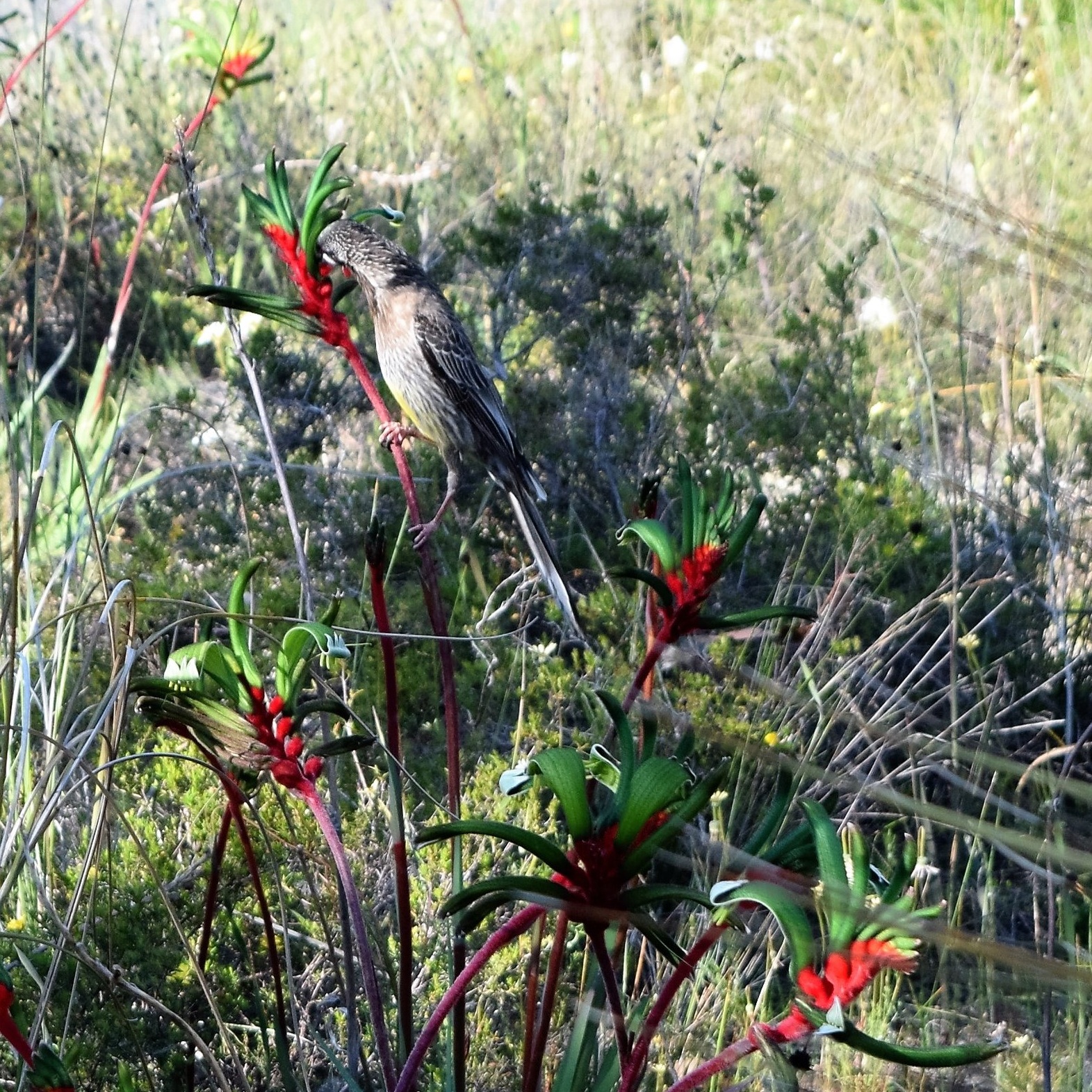 Learn about pollination by fur and feathers
When you hear about pollination you probably think about bees - but birds, bats, small mammals and even lizards are all important pollinators too. Here in the South West corner of Western Australia, we have more plants that rely on bird and mammal pollination than anywhere else in the world. Join Bronwyn Ayre, ecologist and PhD researcher from the University of Western Australia, as she talks about our incredible bird and mammal pollinators, the plants that rely on them, and their role in pollinating our State Floral emblem, the remarkable Red and Green Kangaroo Paw.
2pm - 2.30pm Mundaring FREE
Mundaring Lesser hall
Join the talented artists from the Printmakers Association of WA (PAWA) and try your hand at printmaking. Create a simple design, then print and add to a collaborative "Wild Bouquet" of community designs using a burnishing method.
View the stunning works created by PAWA members of the group.
10am - 3pm
FREE
Enjoy a botanical book from Boffins. Have a chat with the knowledgeable literary lovers and explore the vast array of wonderful books on show.
10am -3pm I Free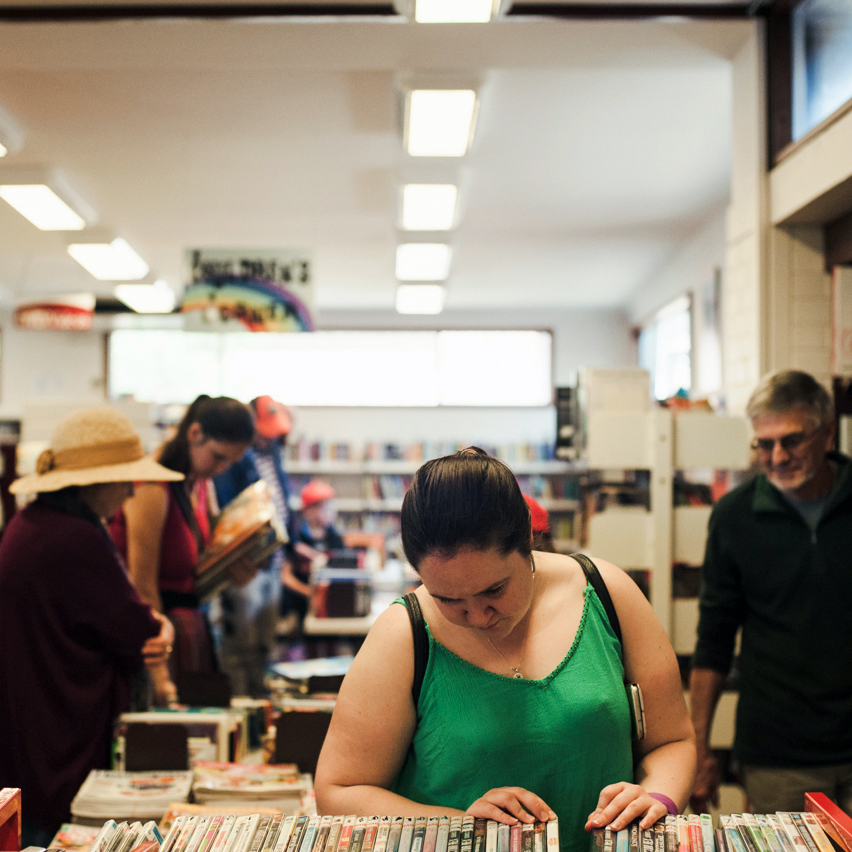 Seed Library and Paperbacks
Take a look through Mundaring Seed Savers Seed Library, a free community-based source of locally cultivated fruit, vegetable and flower seeds. Listen to stories with Pixie from the Glen Forrest Community Garden, make origami seed envelopes, grab a raffle ticket and check out the giveaways.
Peruse an array of botanically themed books and check out the line-up of environmental speakers at the Mundaring Library.
11am - 2pm
FREE
Mundaring Library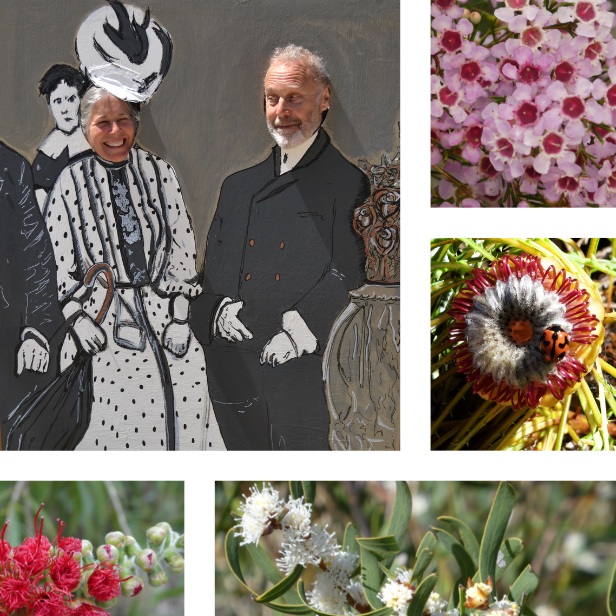 Take a photo among the flowers with Mundaring & Hills Historical Society's cut out. A range of potted native plants, will also be available for sale.

10am - 3pm
FREE
Mundaring Station Master's House
Guess what on earth is that?
Challenge the grey mater, take the 'What On Earth is That? Quiz'.
Identify an array of seeds, leaves, nuts and flowers in this fun quiz for your chance to take home the 'What On Earth Is That?' trophy.
10am - 3pm
FREE
Pollen, Cloth and Felted Seed Pods
with Sarah Toohey and Katrina Virgona
Visit the Gallery 2 Seed Pods and Pollen exhibition and try your hand at stitch and felting with two of WA's finest textile artists.
11am - 2pm
FREE
Mundaring Arts Centre Gallery 2
Join Environmentalist Cathy Levett to learn about our native pollinators and the important role they play for WA wildflowers. Create a simple native bee hotel from recycled materials
11am - 1pm
FREE
The Eastern Metropolitan Regional Council display will also feature information about friends groups, land care volunteering, environmental education, their Bush Skills for the Hills and Youth programs.
10am - 3pm
FREE
Have a go - Wheel throwing
Visit Deanne Parker, view the handcrafted ceramic wares created in White Peacock Studios, then try your hand at wheel throwing and ceramic mark making before perhaps purchasing a special something to take home.
10am - 3pm
FREE
An important part of Australia's textile history, traditionally Woggas were made by men using four or five unopened wheat or jute flour bags. These rugs were sewn together using a bag needle and lengths of twine freely available in farm sheds (1860–1960). Visit Trudi Pollard as she displays her collection of Woggas and demonstrates their beauty, importance and adaptability.
10am - 12.30pm
FREE
Mundaring Sculpture Park
Trek the wildflower trail
Follow a 500 metre trail from the Mundaring Station Master's House to Craigie House (home of Mundaring Sharing), and find out more about the area's natural and built heritage along the way.
10am - 3pm
FREE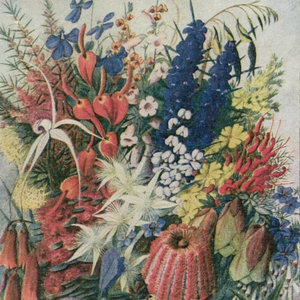 Pop into the Mundaring District Museum to see Bush Bounty, a historical display exploring the many ways people, past and present, encountered West Australian flora. From food and medicine, to decoration on clothing and domestic items, this exhibition celebrates how the State's extraordinary botanical diversity has been utilised in the everyday and commonplace.
10am - 3pm
FREE
Mundaring District Museum